Los Angeles Conditions Treated at West Empire Aesthetics
Conditions Treated
When it comes to aesthetic treatments, personalization is an essential part of achieving high-quality results. At West Empire Aesthetics, we know that every patient's body, goals, and desires are unique, and that's why we pride ourselves in providing a comprehensive menu of surgical and non-surgical cosmetic procedures. Through versatility and precision, we tailor each individual patient's treatment to align with every aspect of their needs. This approach ensures not only that your treatment is optimally safe but also that your outcome seamlessly supports your naturally beautiful aesthetic and reflects you as a person.
Under the leadership of Dr. Mort Rizvi, our skilled team of aesthetic specialists is here to help you resolve your concerns throughout every area of your body. Learn more below, and schedule your consultation to curate your personal treatment plan.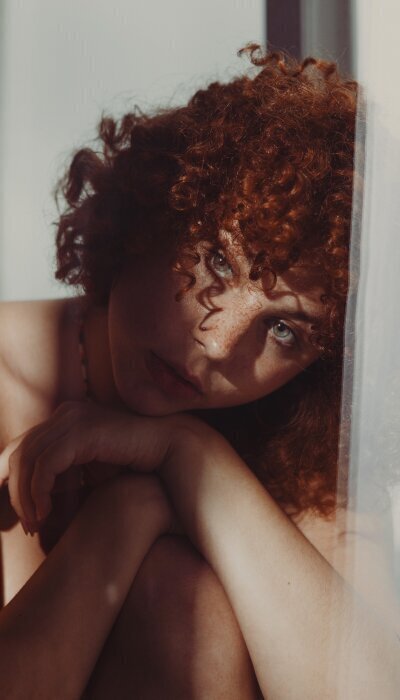 Consultation
Expert Collaboration
No one knows your concerns, body, and desires better than you. When you come to us for your consultation, you can rest assured that we will take the time to ensure that you feel heard, seen, and understood. Exceptionally experienced and empathetic, our staff will assess your concerns, goals for treatment, lifestyle, medical history, and preferences to suggest the most beneficial solutions on the market today.
Depending on your unique circumstances, your personalized treatment plan may include a single, focused solution or combination treatment. From head to toe, we've got you covered with everything from surgical correction to injectables and energy-based treatments to invigorating facials.
Conditions Treated
Precision x Versatility
Regardless of the extent or location of your concerns, we have a solution. Learn about the many conditions we treat and the state-of-the-art techniques and technologies available at West Empire Aesthetics.
Facial Rejuvenation
Signs of aging in the face can appear in many forms, from fine lines and wrinkles to deep folds, volume loss or displacement, skin laxity, or others. We offer surgical lifting procedures as well as non-surgical solutions, including energy-based, injectable, and chemical-based treatments, to address every aspect of your concerns according to your needs. Smooth and prevent wrinkles and folds, boost collagen, reduce skin laxity, and restore lost volume in a way that fits your look and your life.
Facial Feature Refinement & Enhancement
For patients who are dissatisfied with the size, shape, or symmetry of their facial features, dermal fillers or surgical treatments can deliver enhanced facial harmony and self-confidence. With extreme precision, Dr. Rizvi can help you refine or enhance such facial features as the nose, chin, cheeks, and lips to improve your face's proportions, symmetry, and definition.
Skin Tightening
Lax excess skin can conceal the youthful definition of your facial and bodily features. While surgical lifting procedures deliver the most substantial and longest-lasting results, we also offer skin tightening options with little to no downtime. Firm and lift skin throughout every area of your body for beautiful contours throughout.
Body Procedures
We offer a broad range of procedures to help you achieve your ideal body. With advanced options like 'awake liposuction' and BBL, we can help you make your dreams a reality with less downtime than ever. For surgical patients, Dr. Rizvi's innovative techniques and precision deliver impeccable results with breast procedures, breast and body lifts, and combination treatments like the Mommy Makeover.
Feminine Rejuvenation & Labiaplasty
Our non-surgical CO2RE Intima treatment offers comprehensive vaginal rejuvenation by stimulating natural cellular repair, addressing concerns like laxity, urinary incontinence, and reduced sexual pleasure. For patients who are dissatisfied with the appearance of their labia or find that an overly long labia is causing discomfort, labiaplasty reduces and refines the labia for a sleeker look and enhanced comfort.
Treatments for Men
As an expert in facial anatomy, Dr. Rizvi can help men achieve their cosmetic goals while restoring the masculine qualities of their features. Reduce signs of aging, eliminate stubborn fat, enhance your facial harmony, or treat gynecomastia with the guidance of a skilled, board-certified plastic surgeon.
Skin Resurfacing
Skin resurfacing offers the most comprehensive complexion enhancement by replacing damaged skin cells with fresh, healthy skin. Achieve clearer, brighter, firmer, smoother skin with our state-of-the-art laser treatments, IPL, or chemical peels. Our ultra-versatile skin resurfacing methods allow patients of every skin type to treat discoloration, acne, scarring, enlarged pores, and signs of aging in a single treatment.
Laser Treatments for Unwanted Hair, Veins, or Tattoos
Free yourself from the constant maintenance of other hair removal methods with the ultimate solution to unwanted hair. Laser hair removal targets unwanted hair at the follicle to reduce or eliminate future growth, leaving you with permanently smooth skin that you can show off at a moment's notice. Our laser treatments are also effective for treating veins and unwanted tattoos.
Conditions Treated
Frequently Asked Questions
We are dedicated to helping you achieve your aesthetic goals as easily as possible. We offer specials to make elite-level care as accessible as possible.
During your consultation, your aesthetic specialist will go over all of your options in detail to help you make an optimally informed decision about your treatment.
find
your aesthetic
Schedule your Los Angeles plastic surgery and med spa consultation with West Empire Aesthetics.
Your best results and experience are waiting for you at West Empire Aesthetics. Begin your journey to exquisite results by scheduling a consultation with one of our highly experienced aesthetics specialists today.